Hey there lovers of the amazing Industrial style! In this article I'm going to share with you some Sensational Industrial Dining Rooms That Will Leave You Speechless. It's true that fashion comes back after a given period of time, and this is also true for interior design as well. In recent time it's the industrial style that has made a big impact, so we though that it would be great to show you some outstanding designs that might be of your interest. We are going to be seeing a lot of brick walls, windows with metal frames, untreated concrete surfaces and wooden ceilings, and all these details are smartly combined into the beautiful industrial dining rooms. These are the dining rooms that don't seem pretentious at all! All of them feature a timeless style, so they are worth a look! Scroll down and see what I'm talking about!
When this style first appeared nobody seemed to care about the visual appeal of the space they lived into, and everything was about living in what was already there without having the trouble to redecorate or remodel. This is why we are seeing a blend of textures that are really contrasting. The modern designers nowadays thinks that the style is very cool and exciting. What do you think so far?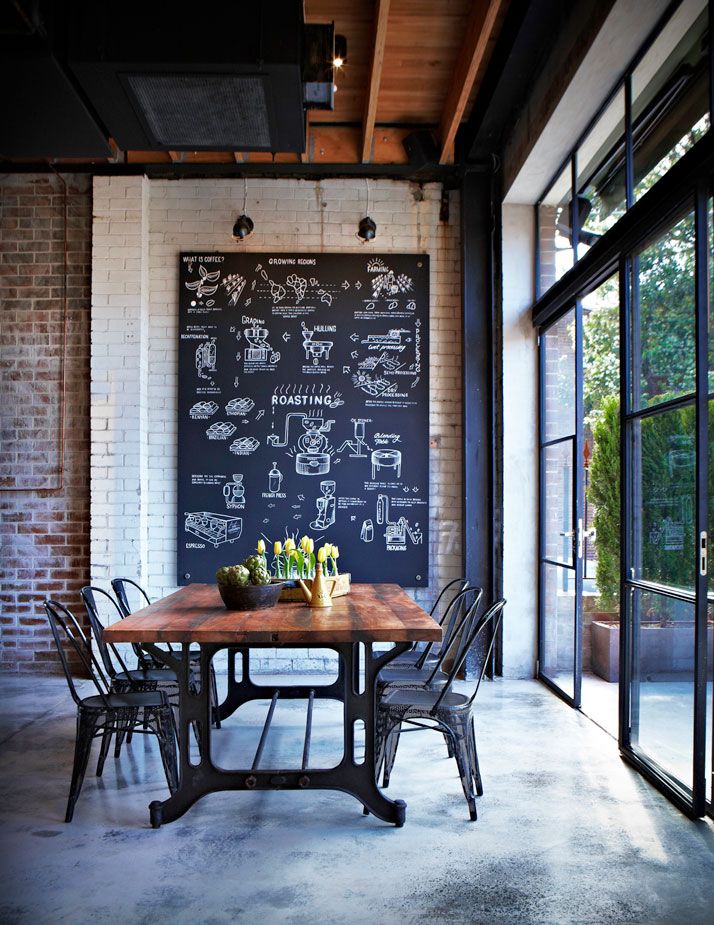 Most of the time we have seen this style incorporated into big and airy areas, but we shouldn't forget to mention that it works perfectly well with smaller spaces too. You can pull off the Industrial-style look in small dining rooms effortlessly. Even if the room is not too big, you should at least open it to the room next to it. And remember to keep it evenly lit!
Lighting is very important in every style, but it becomes twice as important when it comes to the astonishing industrial style. The big metal pendants are a must and are the most preferred choice by home owners, and they look stunning in huge dining rooms. There are also other alternatives that you could consider as well. But you shouldn't leave out lighting because it's a very important factor in the industrial theme. It adds a special charm to the space, and gives it a warm and welcoming atmosphere.
This is the style that gives you the opportunity to experiment with so many different accessories and decorative objects freely. With their help you can completely alter the atmosphere of the dining room and turn a mundane setting into a truly captivating backdrop that nobody could resist. But you have to make sure that they don't take over and disturb the overall style of the space. How do you like the industrial style? Has it managed to catch your eye? Let us know in a comment and thanks for reading!