Living on a budget it's not that difficult when you get the right am amount of inspiration that can give you many different ideas that you can actually use. In this article we are going to share with you some Brilliant Ideas To Reuse Old Objects In Home Decor When Living On A Budget. Check them out and pick your favorites! I'm sure that there will be more than one!
This is great idea which uses an old wooden leader. You probably have one in your garage and you use it once in a blue moon. Now, you can enliven any space by hanging your favorites flowers in jars!
If you are thinking about purchasing a coffee table, maybe this idea will get you inspired and save you some money. You can reuse the old crates that you already have and make a coffee table on your own. It's pretty easy to do it!
Is there a greater use of an old basket that's collecting dust in your basement rather than reusing it for towels storage in your bathroom? I guess no!
This is the type of an old wooden leader that can perfectly serve you as a bedside table. There's enough space to store your lamp and all of your favorite decorations.
Well, the idea that uses a baby crib as a desk for your children who are already grown enough to go to school is a great one that can save you money and use the furniture you already have in your house for other purposes. I love it!
Did you know that you can use the old barrel as a frame for your bathroom mirror? It looks amazing, doesn't it?
Having musical instruments around your house that you don't use is not fun at all when you don't know what to do with them. Someone came up with the idea to use the old trumpets as pendant lights!
The old wooden leader can also serve you in the bathroom as the place where you can place your towels for an immediate use.
It turns out the the leader can be used in so many different smart ways. Go ahead and repurpose it as a shelf in your bedroom or living room where you can store all of your book collections.
Don't rush to throw away all the old things you have in your house. This old and worn out windows serves a great purpose as a decoration item, and it's pretty original!
When in doubt what to do with all the bottles you have in your yard, maybe this idea can get you going!
Create some spectacular shelves by using your old suitcases. If you love travelling you could try to add some personality to your space and copy the design!
The chairs that are dating from old times can be used to make a bench that everyone will love.
A bike used as a decorative object in the house is the favorite idea of many people. You can put it in almost every room, and the photo below shows that it works perfectly well in the bathroom!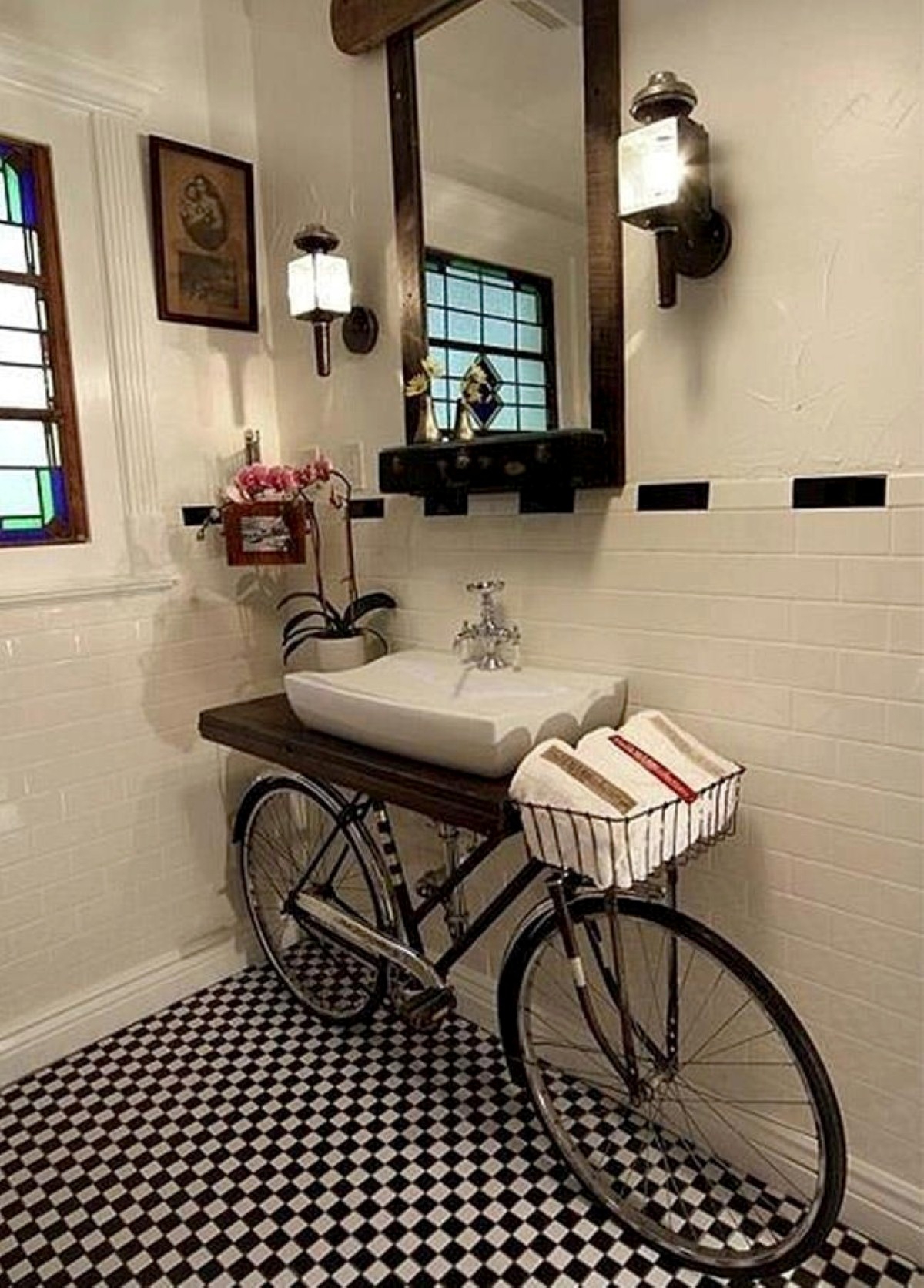 Use your plastic creates and create some amazing chairs!
You can in fact use your chairs as shelves like shown in the photo here. It looks amazing! Which idea is your favorite one? Let us know in a comment!