Remember the days when you were a child and all you had to worry about was what you were going to wear, whether you would be allowed to eat a cookie, and how you were going to get all of that playing done all in one day? Now, your life is filled with board meetings, PTA meetings, or using the World Wide Web to hunt for a domain and seeing if it's available for a business ideas or a simple blog. Now that you look back fondly on those days of play, I'm sure you appreciate how precious that time was.
That's why we think that whether you are about to remodel your basement, or you are trying to think of something creative to do with that spare room, this one is for you.
Rethinking the playroom can be a very practical idea that will add to the entire family's quality of life. Plus, it's just really fun and when the kids are in bed you can sneak in and spend some time being a kid again too. We know you will, and we promise we won't tell.
If you are seeking some inspiration, seek no further. Here are some of the coolest playroom ideas that we have ever seen, and they are sure to get the kids jumping with excitement.
Tree House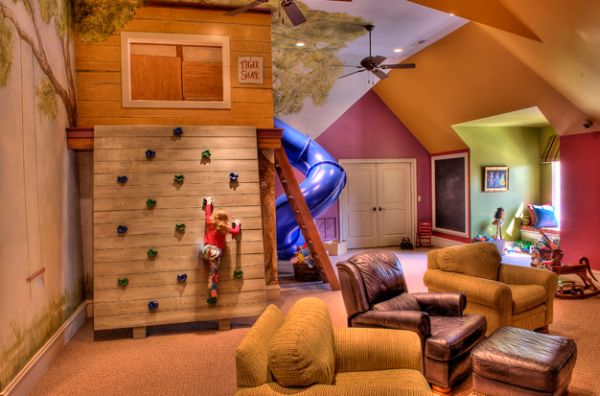 This indoor tree house design that also includes a rock wall and slide is one of the coolest things that we've ever seen. It's like having a park inside, which is convenient, especially on those rainy days. Not to mention that the mess and toys can stay in the tree house, which means they are out of sight and out of mind. This allows the rest of the room to stay looking clean. We think that's a pretty smart idea.
Teepee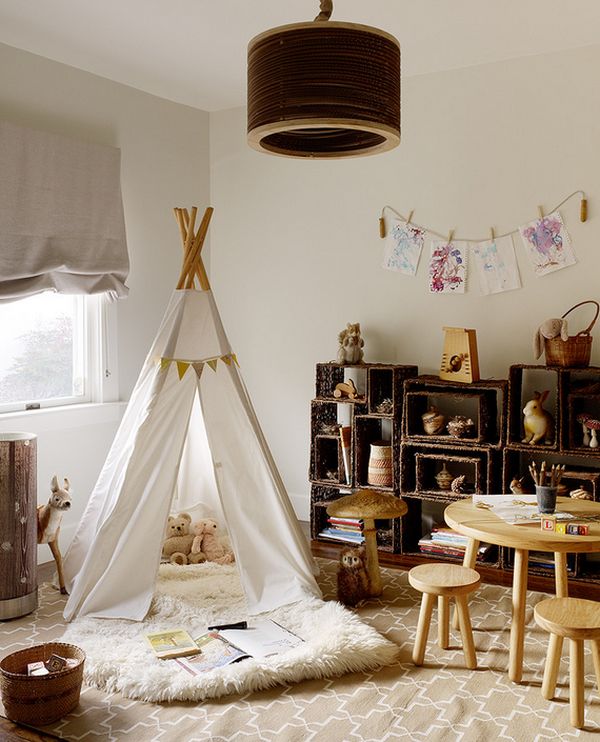 If you want to tone it down and go with a bit more of an earthy feel, this relaxing Teepee playroom with rustic storage space and wooden accents is also incredibly cool. For a more low-key artsy child who likes to read and draw, this type of playroom would be ideal.
Chalkboard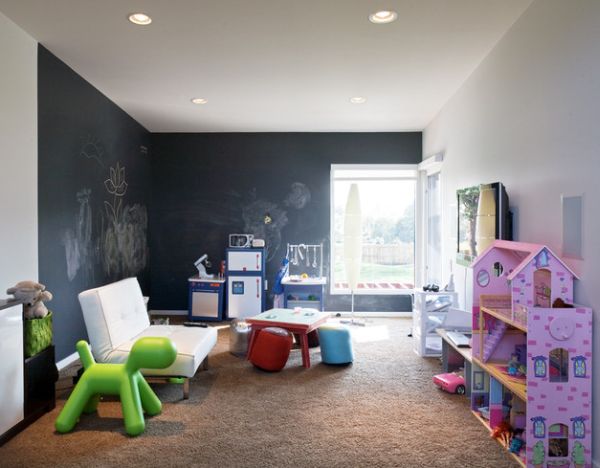 Another incredibly easy addition and a really smart idea is creating a chalkboard wall, like in this playroom. If you have ever caught your kids drawing on the walls, you know that every kid is going to do it at least once. With this option, that won't even be a problem! This allows for creativity and saves your other walls.