Ah, Christmas. We can't help it; we're in a festive spirit of late. And while perusing the web for ideas for our Mason Jar Christmas Crafts article that we published at the end of last month, we also came across a few other crafts for Christmas ornaments that we thought were too cool not to share. So here comes another Christmas décor article to spread a little more Christmas cheer, as well as to help you get rid of the old by making it new with these upcycled Christmas crafts.
Cookie cutter tree ornaments
This is a great idea to use up old cookie cutters that you no longer have a use for. Simply back with festive wrapping paper or photos and attach a ribbon to be able to hang them on the tree. Easy and oh so nice.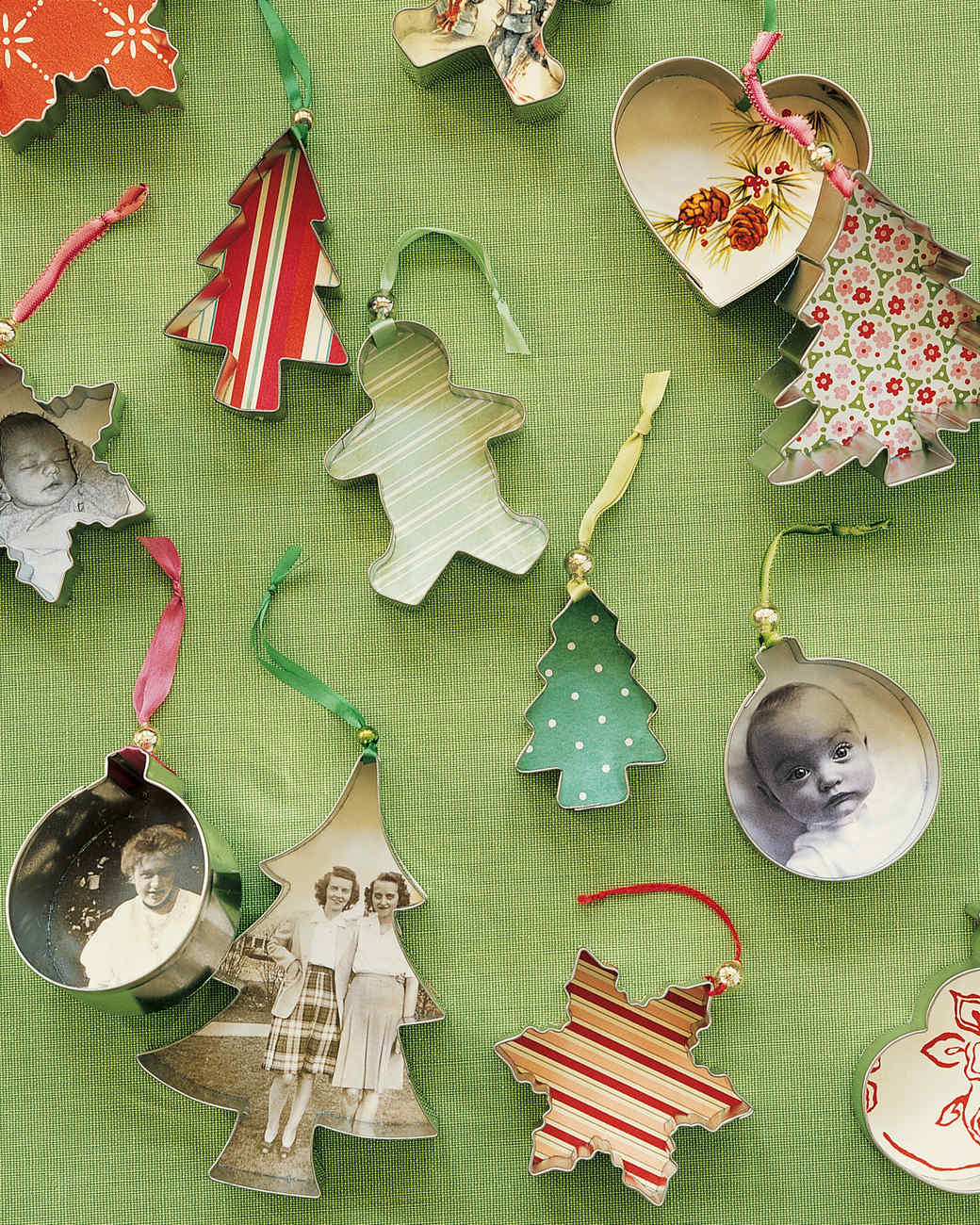 image via www.marthastewart.com
Puzzle pieces snowflake ornaments
We all have an old puzzle lying around that is missing pieces. Since there's no point keeping a puzzle you can't complete, why not spray paint and glue your way to this adorable wintery deco piece?
image via mamapapabubba.com
Wooden clothes pin snowflake tree ornaments
Of course, puzzle pieces aren't the only way to make a snowflake. For something bigger and more prominent, grab some of the wooden clothes pins that you have lying around, paint them white, disassemble, and then combine to create this eye-catching ornament.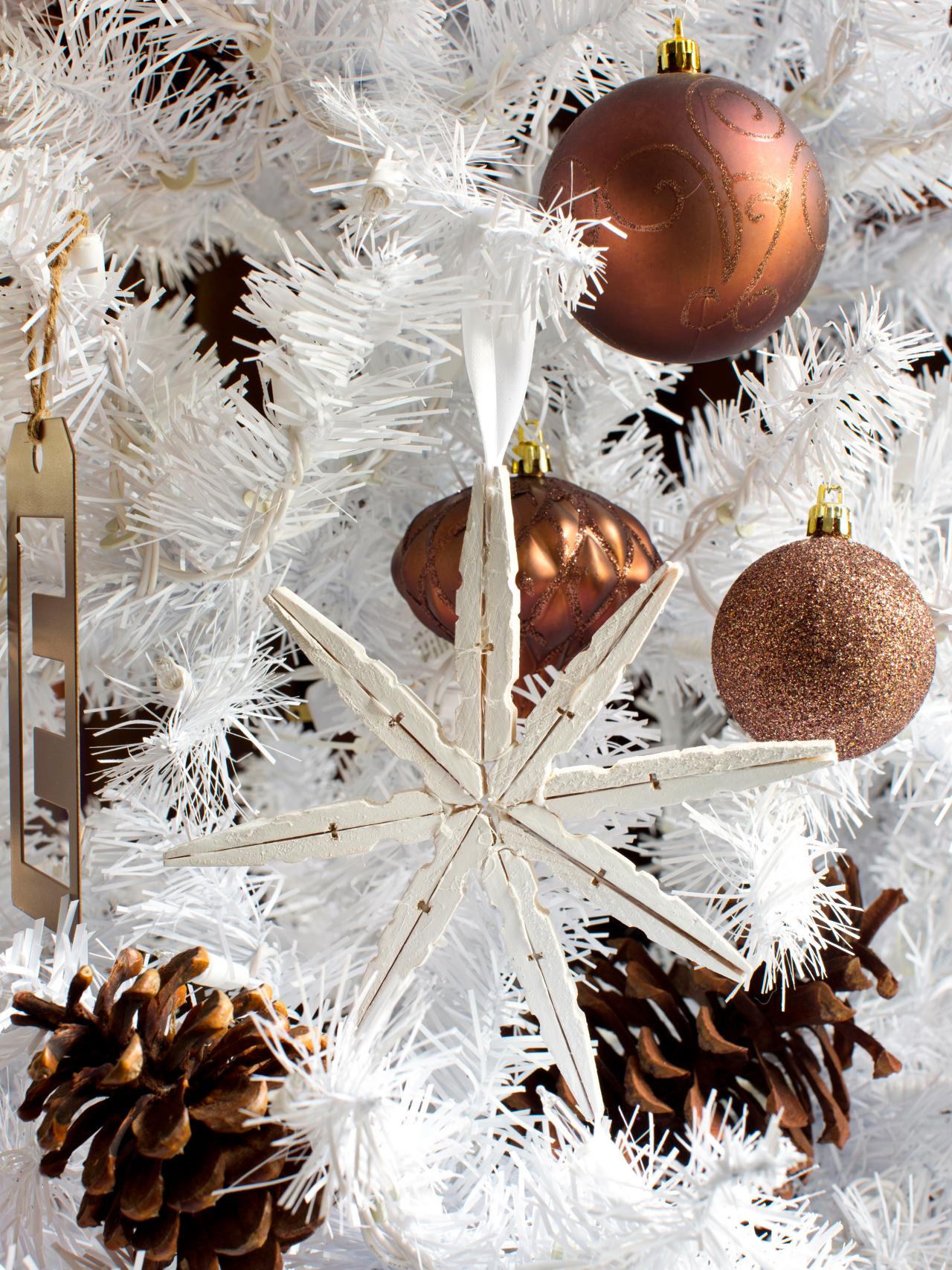 image via www.hgtv.com
Scrabble tiles ornaments
These are adorable and so easy to make, but they require that you sacrifice your scrabble game. However, if you have one around missing some tiles, then this is the DIY craft for you! They also work great as personalized gifts or even as name tags on presents, or serve well as place seating for a large Christmas dinner.
image via www.instructables.com
Wedding invitation ornaments
This idea is so smart we can't believe that we only learnt about this now! Other than perhaps framing a few of your leftover wedding invitations, what on earth does one do with the rest of them? Apparently, cut them up into elegant confetti to fill a glass ornament, adding a delicate and personal touch to your tree.
image via christyrobbins.blogspot.de
Lightbulb snowmen ornaments
These lightbulb snowmen ornaments are almost too cute to be true. And what a great way to get rid of burnt out bulbs!
image via kelseybang.com
Christmas list ornaments
This last one is an incredibly cute idea if you have kids. Take the lists that they have given you for Santa and rewrite them on a small piece of paper, attached to an empty spool. They not only look adorable and festive, but they are a great way to personalize your tree with sweet mementos, as well as to watch your kids grow up from year to year.
image via craftsnob.com
And why not spread the joy even further by selling your adorable creations online? Either on a platform like Etsy, or through your own ecommerce website. With
an easy option out there waiting to be used
, selling on the internet is simple enough and you can get an ecommerce site up and running in a day. Therefore, you don't miss out on the Christmas shopping season. This will not only let you spread that Christmas cheer a little further, but make others happy to be able to have your handcrafted decorations proudly displayed in their homes. It can also make you a little extra holiday spending money as well – it's a win-win situation!