Hey there Top Dreamers! In this article I'm going to share with you some Mountain-Inspired Rustic Bedrooms That Have A Relaxing Feel. Doctors and experts suggest that we should spend at least 8 hours sleeping at night, so when we think about it we spend a third of our day in the bedroom. For that reason it should be designed in such a way that will make us feel comfortable, so we can get the rest we all need. These rustic bedroom designs will make you feel as you are in the mountains, and will keep you relaxed during your stay in there. The rustic style brings extreme coziness and warmness, so you can't get wrong if you decide to incorporate this style into your bedroom. Check out the photos below and get some inspiration! These are definitely the ideas that will help you transform your room into a cozy retreat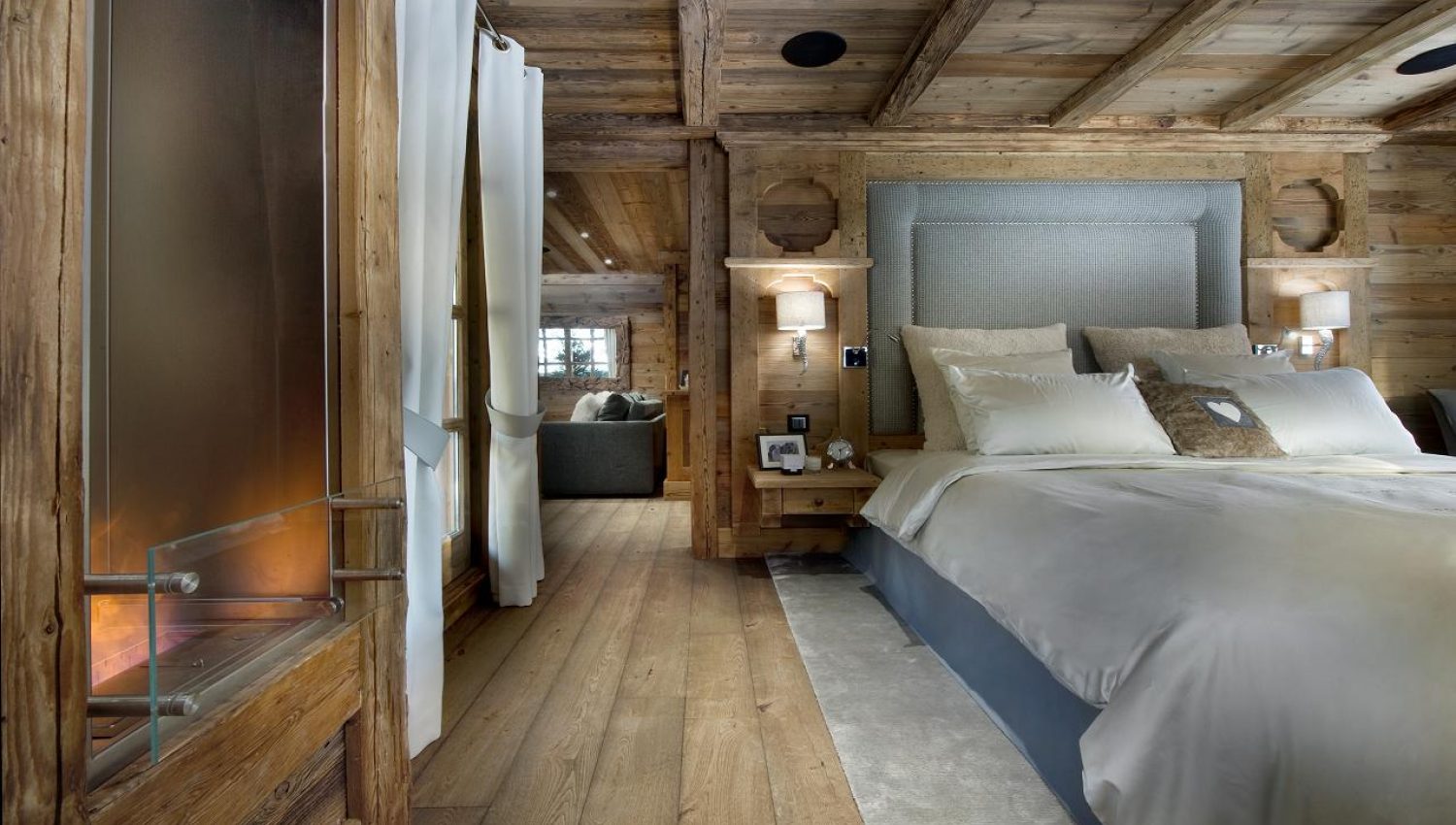 This is the style that is become more popular day by day and more and more people decide to embrace it in their homes. It has its origins from French, English and Swedish country looks. We will be seeing lots of the amazing natural colors, a lot of textures, natural wood and old surfaces with rough finishes.
When decorating the rustic bedrooms you have to make sure that the colors complement each other well because the whole room can look really busy if it's not done well. Remember to pay attention when you are matching the furniture and decorative elements. They have to be put together well for an outstanding look. Chandeliers perfectly blend with this style, so feel free to implement one into your bedroom.
Stone is another material that is used when designing the rustic bedrooms. Designers most of the time use it when designing the walls and leave it somehow unfinished for a better look. It really sets the rustic tone.
The wooden walls all around you will give you that cottage feel you were seeking for. They will make you fell that you want to stay in the room all day long and relax yourselves.
Everyone is dreaming about the rustic bedrooms. They are the ones that are designed in a romantic and peaceful way. Use the lovely soft colors and textures in combination in order to create such a beauty and warm rustic bedroom design.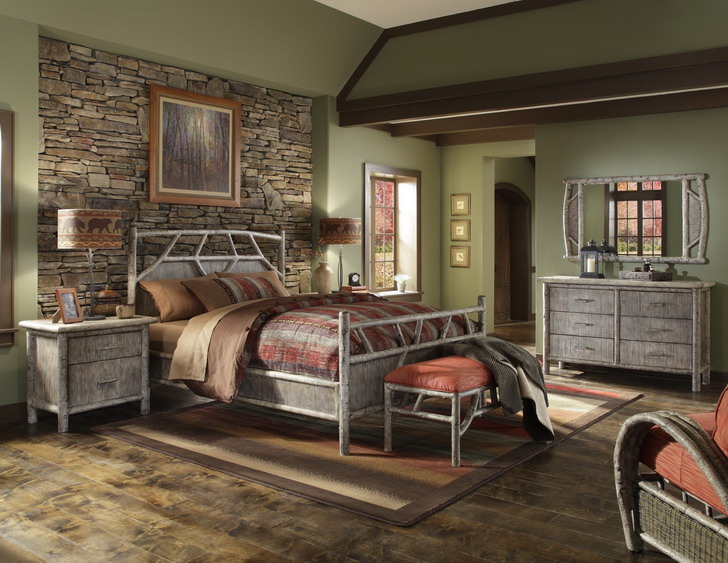 With most of the designs beds take the center stage in the room. The rest of the space is airy and bright, and some of them feature darker tones. It all depends on your personal preferences. All in all, the rustic bedrooms are grand and at the same time they are very simple and traditional. The rustic bedroom designs that we have seen here are warm and very welcoming, and I'm sure that you are going to love them! Tell us in a comment what you think!